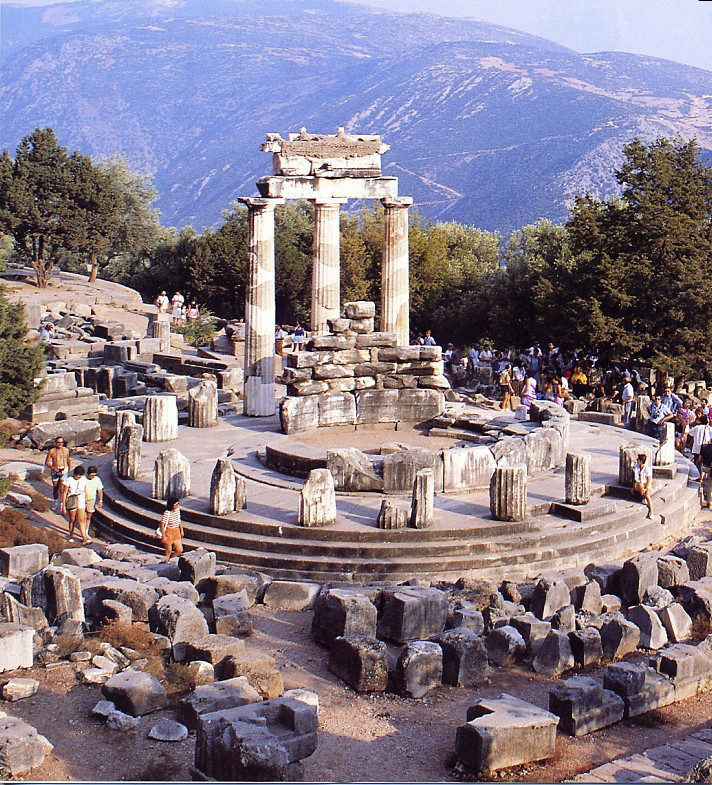 Among the ancient Greeks, Delphi was considered the center - the hub - in the world.
This is highlighted by the so-called "Omphalos", the symbolic carved in ancient stone, still admired today in the museum.
Its importance was the town by the famous sanctuary of Apollo, the god of wisdom, in which the famous oracles were spoken by the priests. During the announcement, they sat on a tripod over a chasm from which vapors out contended that aroused their ecstasy.